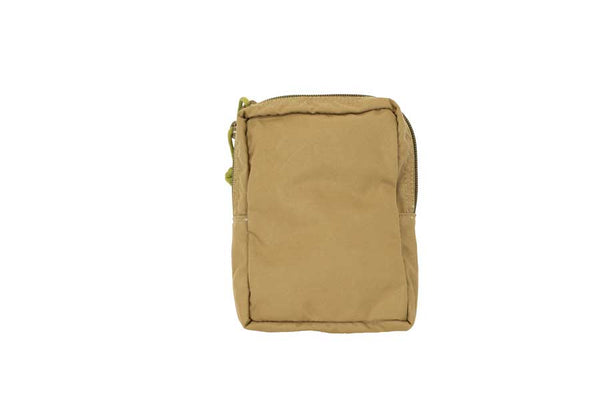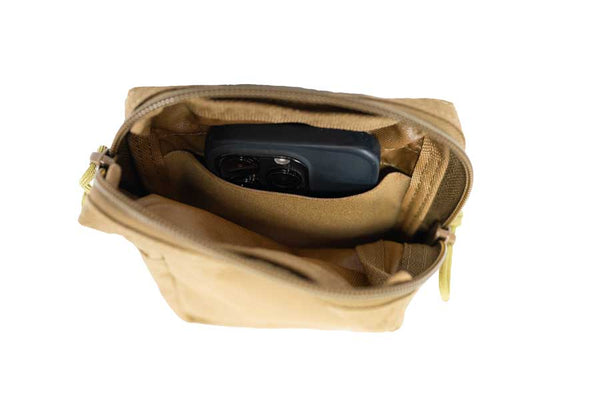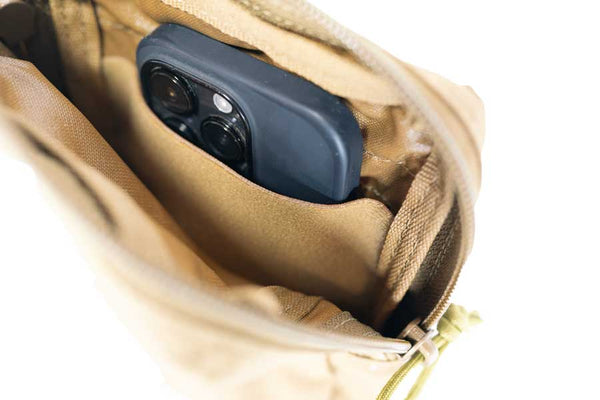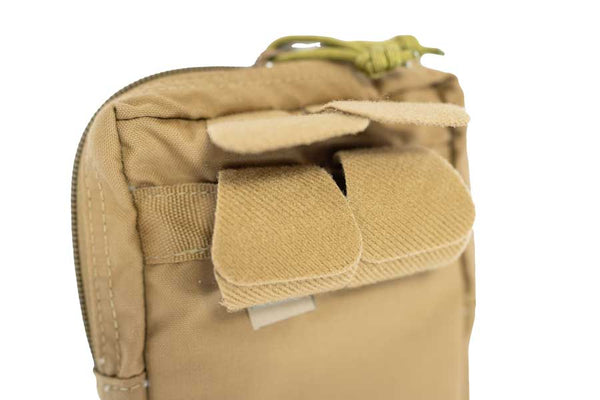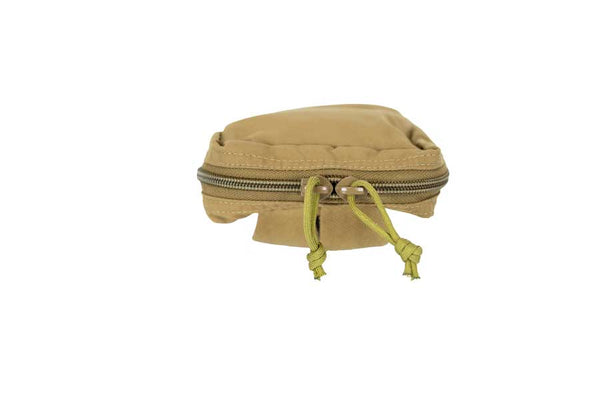 Multi-Purpose Pocket - Deep/Divided
General storage for miscellaneous items to extend days in the field.  Internal divider sleeve accommodates separation / organization of miscellaneous items. 
Double zippered closure provides secured closure. Deeper design provides ample room for additional storage and organization of your pack.
Hunt Redi Crew recommends: extra shells, snacks, cell phone, first aid supplies, gloves, or  just about anything else you might need in the field. 
Specs
- Size: 7" T x 5" W x 2" D
- Color: Coyote
- Closure: Zipper  
- Attachment System: FirstSpear® 6/12™ Modular Pocket Technology 
- Material: 500 denier Cordura (divider is a bonded material for increased durability and additional protection of cell phones)
- Weight: 3 ounces 
- Designed by the Hunt Redi Crew / Sourced & Handcrafted in the USA by FirstSpear®